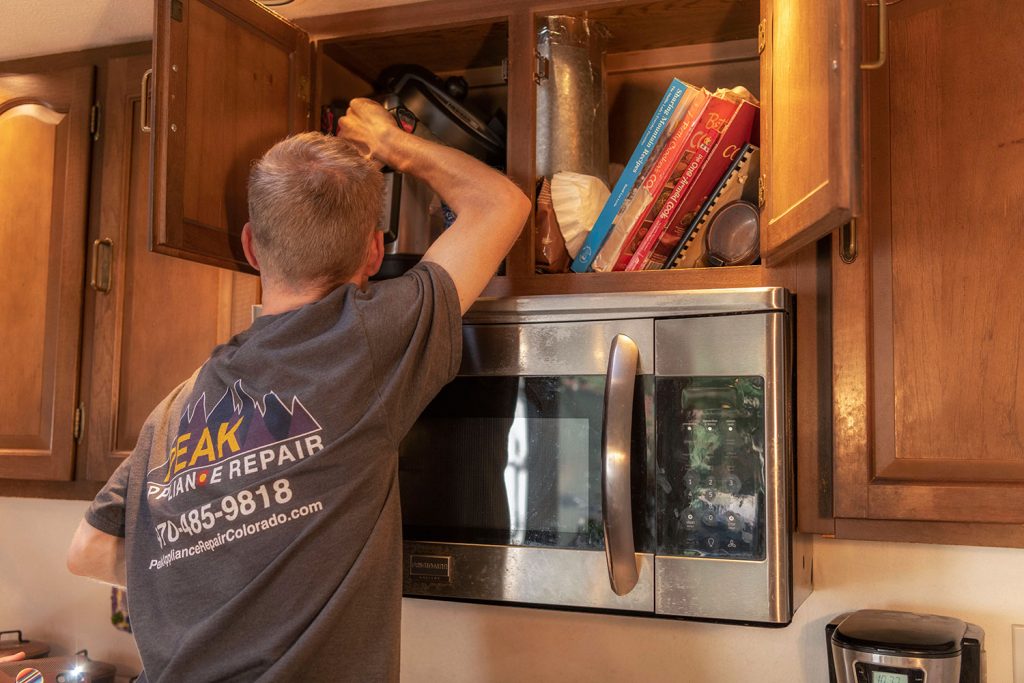 As a world-class ski resort and a popular location for weddings, conferences, business meetings, concerts, and festivals, Keystone and its surrounding neighborhoods have grown and spread. From the heart of Keystone Lakeside Village and the forested neighborhood homes, and condominium complexes of Soda Ridge Rd to the beautiful homes surrounding Keystone Ranch Golf Course and The River Course at Keystone, to River Run Village and most recently the Settlers Creek neighborhood and Jones Gulch homes, Keystone has become a destination for all walks of life and all types of recreation at every level.
From comfy, early Keystone condos to $3 million homes, we find every age, type, model, and brand of appliances. Refrigerators, wall ovens, dishwashers, washers, dryers, microwaves, ranges, and the like are in our range of repairs on a weekly basis. Some of the common issues we find in the valley have to do with the higher elevation: dryness effecting plastic water lines, oven temperature issues, snow- clogged venting, and mineral deposits. Let us take care of you and your appliances.
Contact us online or call us at 970-485-9818 to schedule your appliance repair in Keystone today!
Keystone Appliance Repair Testimonial
Patty has been a long time Keystone, CO resident and recommends Peak Appliance Repair for all of your repair needs in Summit County.