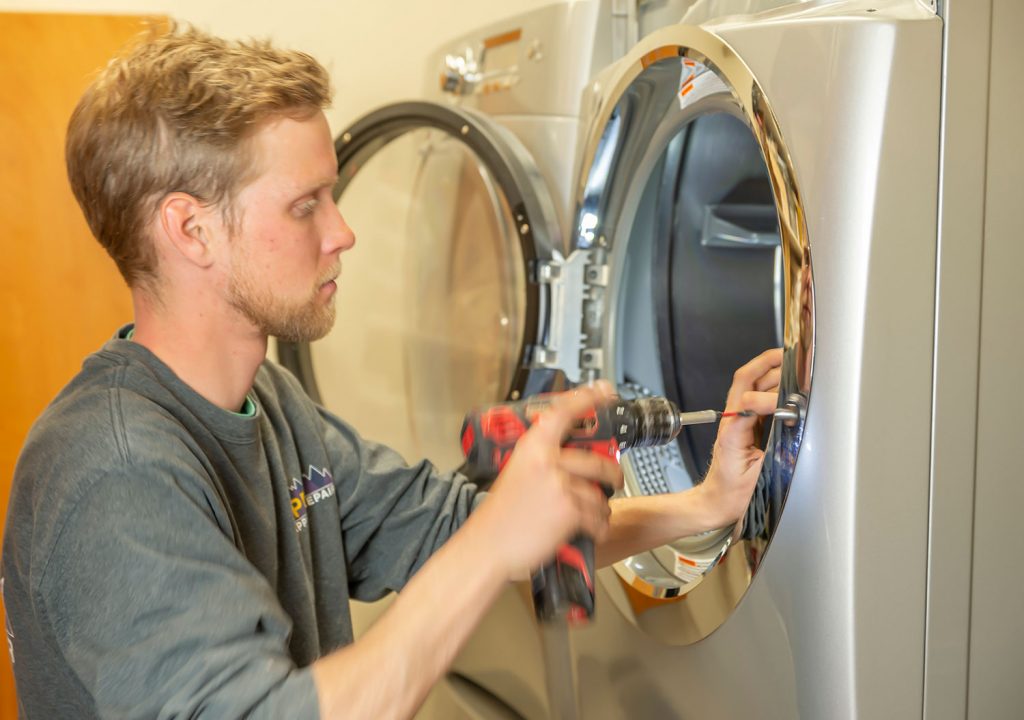 Many local families call the welcoming town of Silverthorne home and some even combine their fortune of living where they love with working a job that they love. Whether you spend a lot of time cooking, baking (and therefore using your dishwasher a lot!), or washing and drying clothes for personal or business purposes, it is important to care for your appliances. Repairs start at $80 and can be repaired almost 98% of the time. But many issues can be prevented by cleaning your appliances. Refrigerators can stop cooling when the coils on the back build up dust. This can be vacuumed gently to maintain airflow to vents on the back of the unit.
Ovens should never be cleaned with the self-clean option- the extreme temperature can cause problems from the very small, easily and inexpensively repaired to very costly repairs. Also avoid using too much cleaner/water when cleaning the stovetops. This can damage the ignitors on gas burners or the wiring harnesses for electrical burners.
Contact Peak Appliance Repair to schedule your appliance repair online today!
Silverthorne Appliance Repair Testimonial
Kevin Lovett, owner of
Summit Resort Group
uses Peak Appliance Repair for all of his businesses appliance repairs in Silverthorne, CO.